– The National Land Survey has boldly started to change data production operations models, which means significant indirect benefits to society by enabling new business opportunities. When we opened our topographic data five years ago, we had no idea of future demands for our data. Users define the uses data will be put to – we must simply dare to create new opportunities, says Arvo Kokkonen in the Director-General's Review.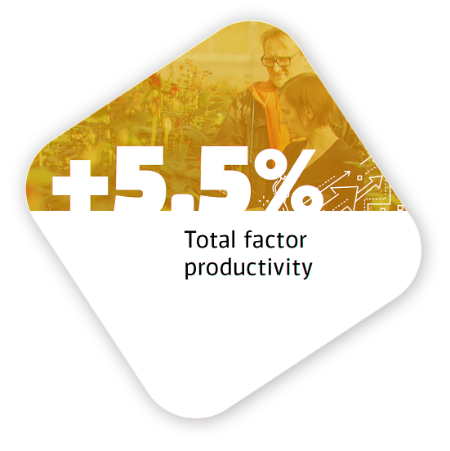 Efficiency has improved without affecting service levels
Corporate social responsibility is usually split into three parts: economic, social and environmental responsibility. The National Land Survey of Finland has been able to adjust its operations well to cope with the diminishing budget funding while keeping a good level of service.
– According to our customer survey, 89% of our customers were in 2016 either fairly or very satisfied with the products and services of the National Land Survey. The social responsibility report also shows how our customers more than before are involved in the development of new services. Our new customer panel is one example of this, says Director of Communications Pirkko Yliselä.
Costs have been cut by improving the efficiency of operations, among other things; overall efficiency grew by 5.5% in 2016. This is the result of multiple changes: For example, the number of personnel has been reduced through retirement, positions have been partially filled by internal transfers of duties, facility rental costs have been reduced thanks to the reorganisation of facilities, and operations have been actively developed.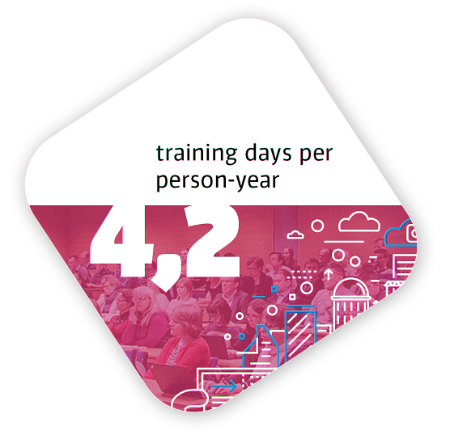 Investments in competence development
A significant part of social responsibility at the National Land Survey is investing in training to maintain and improve the competence of our employees. In 2016, the number of training days per person-year was 4.2 (d/py). The average for civil service departments and ministries was 2.9 d/py.
Among other methods, the NLS uses teamwork, independent studies, career paths, a mentoring programme, degree programmes, online learning, internal group training and individual external training for competence development.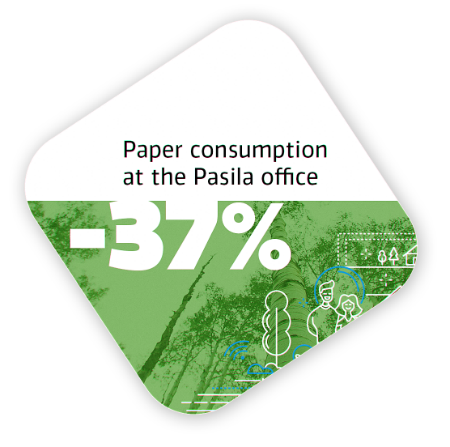 Green Office programme extended to six other offices
The National Land Survey is actively improving its environmental responsibility. As the organisation focuses on information services, its production activities do not result in harmful waste or other serious burdens to the environment. Even so, the National Land Survey has a sizable staff and numerous offices around Finland; development efforts will be focused on reducing their carbon footprint.
Since 2014, the Green Office programme has been implemented at the NLS head office in Pasila with 256 employees. As the programme has been introduced, the consumption of paper and energy has decreased. Expansion preparations to include six other offices in the programme began in 2016. This expansion will introduce Green Office to an additional  410 employees.

The National Land Survey's social responsibility report 2016
 
More information:
Director-General Arvo Kokkonen, +358 40 028 0875
Director of Communications Pirkko Yliselä, +358 40 504 3684