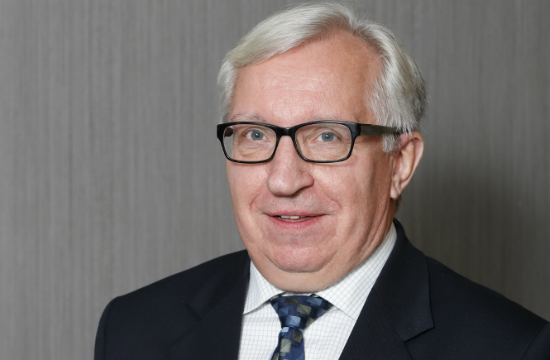 The National Land Survey is an authority, whose activities are directed by a number of different norms). Each year, we make hundreds of thousands of decisions, which a dissatisfied citizen can appeal. The appeals process is formal, precisely instructed and directed.
In 2017 there were 248 appeals against land survey procedures in the Land Courts. There were 18 appeals against registration issues (registrations of title, mortgages and special rights) and 107 complaints, actions for damages and other appeals. In total, 400 legal cases were processed.
The number of legal cases is decreasing
The number of legal cases has decreased by 37 percent since 2010. The annual variation has been between 632 and 359 cases per year. The general trend is clearly downward. I think that the reason for this development is that we are better at explaining the reasons behind our decisions and do so more clearly. At the same time, customer satisfaction surveys show that customer satisfaction has increased to the point that more than 85 percent have been either satisfied or very satisfied with our operations. The work of our employees is of a high quality.
Matters related to land ownership cause emotional reactions
Can a public authority every make everyone happy with its decisions? In the case of the National Land Survey, this is impossible, because we must occasionally solve disagreements, disputes or strongly opposing differences in points of view. When a case has to be decided in a manner that is prescribed by legislation, it is not always possible to reach a unanimous result. In such cases the only solution is to clearly explain why the decision is as it is. If a party does not accept the grounds for a decision, the only recourse is lodging an appeal at the Land Court.
The most unpleasant cases are those where a citizen has lodged an appeal at all levels of the justice system and continues to think that the decision was wrong. In these cases the authority is forced to answer complaints over and over again, even if there is no new evidence in or clarification of the matter. The citizen continues to feel bad about the case and it becomes "larger than life". Where land ownership is concerned, relationships between neighbours or family members may be irreversibly broken. A case may keep the authorities occupied for decades with repeated questions or initiatives. Civil servants may be threatened with media exposure or even with physical harm.
We will continue to serve the public face to face in future
Digitalisation provides the opportunity for customers to check certain information on their own initiative. On the website suomi.fi you can check your own property information. This service helps to clear up unclear property matters. By contrast, there will always be some matters related to land ownership that demand face-to-face guidance and explanations. The National Land Survey is committed to providing such service even in the future, while we invest heavily in electronic service channels.
In matters related to property ownership the old saying is still true: we haven't inherited the land from our parents, but rather we are its custodians on behalf of our children.
Arvo Kokkonen
Director General
_______________________________________________________________________________________
In the National Land Survey's blog, different writers discuss current matters that are relevant to the agency.