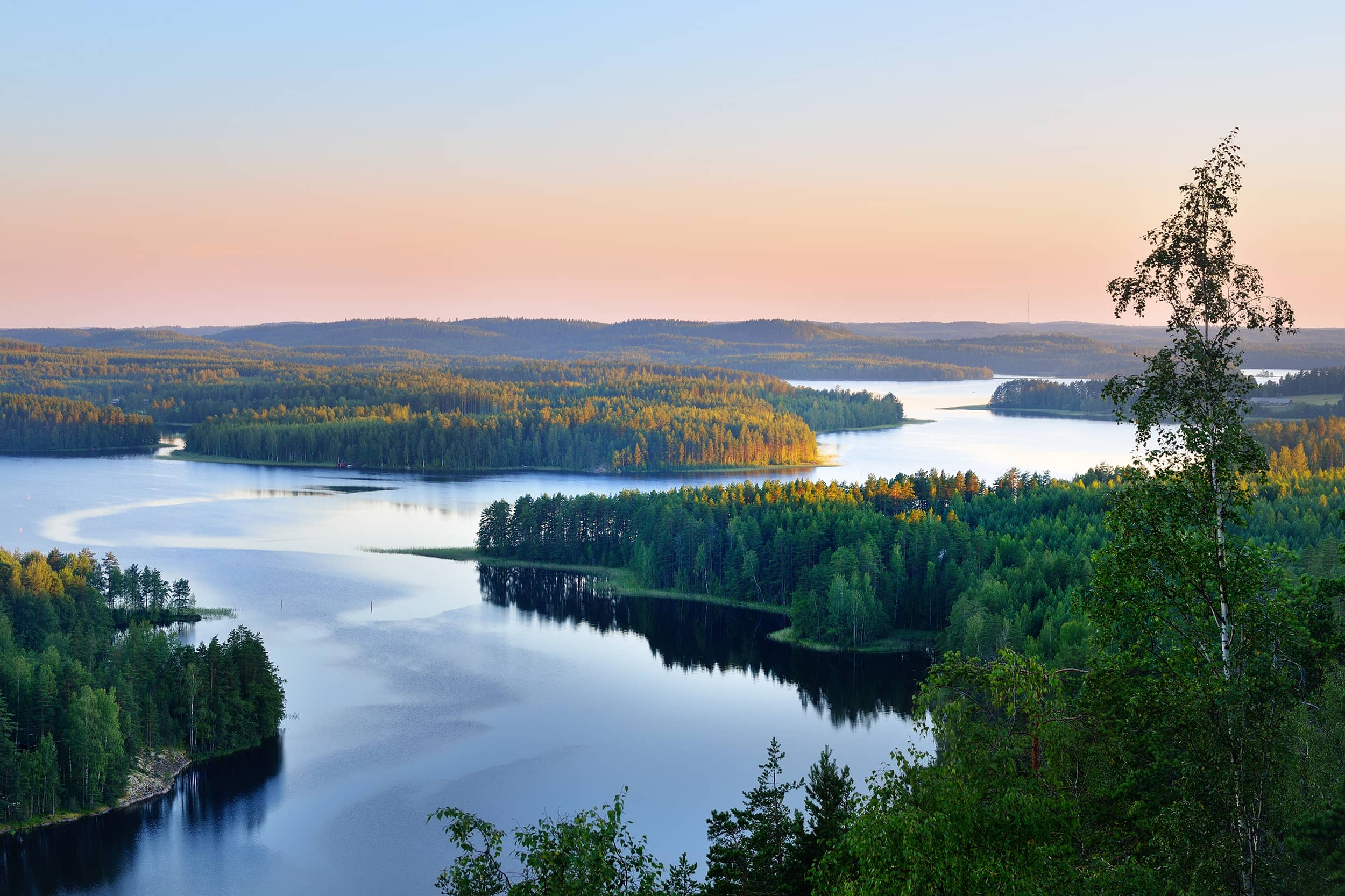 The NLS is working for a sustainable environment at two levels. First, it aims to actively reduce the environmental loads of its activities. Second, it strives to identify the significance of the data and competence of the NLS as an enabler of sustainable development in society.
Smaller carbon footprint is the goal
In facilities and travel, the National Land Survey aims actively at decreasing the burden that its own operations cause to the environment.
We have improved the efficiency and sustainable use of our facilities by favouring multipurpose spaces and considering sustainability in renovations. Our space efficiency is at a good level. In 2020, the figure was 18.9 m2 per person-year. As recently as 2016 and 2017, the corresponding figure was 23 m2 per person-year.
The National Land Survey also started a Green Office environment programme in 2014. Now, the programme is implemented in nine National Land Survey offices. The goal is to integrate the principles of sustainable development into the routines of offices and service points.
Compared to 2016, we have been able to reduce the use of private cars and correspondingly increase travel by train. In a report by the Maanseudun Tulevaisuus newspaper published in 2018, travel by train was identified as the most ecological choice for carbon dioxide emissions.
Data as part of planning a more sustainable environment
'Information about the Earth' is the mission of the NLS and the cornerstone of its operations. Key data includes registered data about properties and housing company shares, as well as geospatial data. Data and processed data products serve to fight for a more sustainable environment. Data allows us to better understand the underlying factors of biodiversity and climate change, make better decisions and  develop more sustainable solutions.
In 2020, the NLS decided to participate in the two-year Mammutti project to develop a knowledge base for monitoring changes in land use in cooperation between several organisations. The land use sector is both a significant carbon sink and a source of carbon dioxide emissions. The problem is that accurate and up-to-date information about land use and any changes in it is unavailable as baseline information to support decision making. The goal is to improve the knowledge base for reporting, monitoring and planning changes in land use, and for decision making, potentially leading to lower emissions and larger carbon sinks. 
The NLS's research data also helps decision makers in the sustainable use of natural resources and the protection of biodiversity. In 2020, the Finnish Geospatial Research Institute (FGI) of the National Land Survey of Finland developed methods to obtain more diverse and higher quality geospatial data about forests in the future. This data helps better assess the impact of forest use on biodiversity, carbon sequestration and landscapes.
Read more in the sustainability report
In the National Land Survey's sustainability report for 2020 (pdf), you can read more about how the National Land Survey invests in environmental sustainability.