The National Land Survey produces information for the public and various organisations related to the use and utilisation of land.
We do land surveying, maintain property information, produce map data material, handle registrations of title and mortgages, develop ICT systems, and promote the research and application of spatial data.
At the National Land Survey, we show the way in many aspects, believe in experimentation and do things that are significant to the well-being of society.
The National Land Survey has offices in 36 localities across Finland, from Mariehamn to Ivalo. In addition to our offices, our employees also work in the terrain, from home or in any other location best suited to the task at hand.
Information, services and research about the Earth
The majority of our employees work in surveying. Our cartographers and surveyors parcel out plots for summer cottages, mark out the boundaries of future motorways in the terrain and on the map and perform land consolidations of farmland to make the jobs of farmers easier.
Thanks to our experts in registration issues, land registration secretaries and lawyers, the owning, buying and selling of property as well as securing loans are in safe hands in Finland.
The researchers of the Finnish Geospatial Research Institute at the National Land Survey perform measurements and research benefiting the whole society in the field of mapping in cooperation with universities and research institutes, public organisations and companies in Finland and internationally.
The specialists at the Centre for ICT Services at the National Land Survey are responsible for the information systems and information management of the National Land Survey.
Employees are happy at the National Land Survey
The National Land Survey is a modern employer that invests in the wellbeing and satisfaction of its employees. Supervisors have been key – their competence and skills have been developed so that the employees can have a sense of good leadership in the organisation.
In 2018, job satisfaction at the National Land Survey was 3.85 on a scale 1–5 in the VMBaro survey. The average within public administration was 3.57.
 
Employees at the National Land Survey are especially happy with the possibility to combine work and private life (4.42, average within public administration 3.99). The National Land Survey's organisational culture encourages work in multiple locations. This means that it is also possible to work outside the workplace – for instance at home. Working hours are very flexible, that is, employees have the possibility to work regardless of time and place by using modern tools.
 
Other strengths according to the survey were awareness of the goals of the work (4.40, average within public administration 4.25), confidence in the continuation of the employment relationship (4.27, average within public administration 3.82) and equal treatment from both the supervisor (4.22, average within public administration 4.09) and co-workers (4.30, average within public administration 4.16).
See photos from our working days on Instagram
You can take a look at employees of the National Land Survey at work all over Finland on the photo-sharing service Instagram. In summer 2017 and 2018, our summer workers updated our Instagram account. You can find these photos using the hashtag #MMLkesäduunari. Photos by other NLS employees are available using the hashtag #töissämaanmittauslaitoksessa (at work at NLS).
All photos are available also on the National Land Survey's Instagram account @maanmittaus. Follow us!
Get to know us
Research scientist Jesperi Rantanen

In-car navigation equipment, map apps and various route guides on our phones have given us satellite navigation to make our daily lives easier. Jesperi's focus is on navigation and positioning, particularly in situations where satellite navigation does not work at all, such as indoors.
Read more about Jesperi's work
---
Senior Research Scientist Mirjam Bilker-Koivula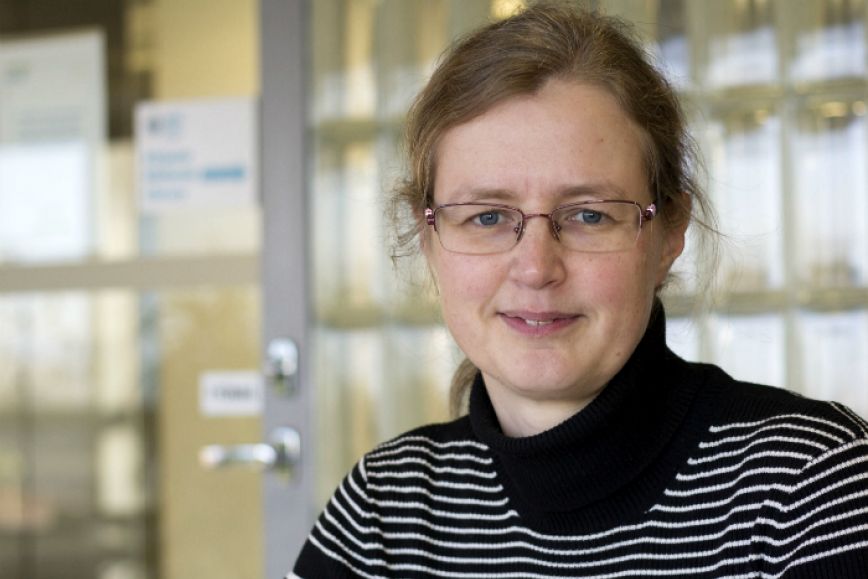 Gravitation is one of the basic forces of nature affecting everything in the universe. Just as gravitation keeps celestial bodies in their orbits, gravity keeps our feet on the ground. It is no wonder, then, that a genuine enthusiasm for her field of research is evident in the voice of Mirjam Bilker-Koivula, whose field of research at the Finnish Geospatial Research Institute FGI is gravity.
Read more about Mirjam's work as a Senior Research Scientist
 
---
Senior Application Specialist Jakob Ventin

Frequently people study one thing and end up working in a completely different field. This happened to Jakob Ventin, who studied geomatics (now geoinformatics) at Aalto University. He has been quite pleased with this development. Naturally geographic information has been a major part of both his studies and his current job.
Read more about Jakob and his job at NLS