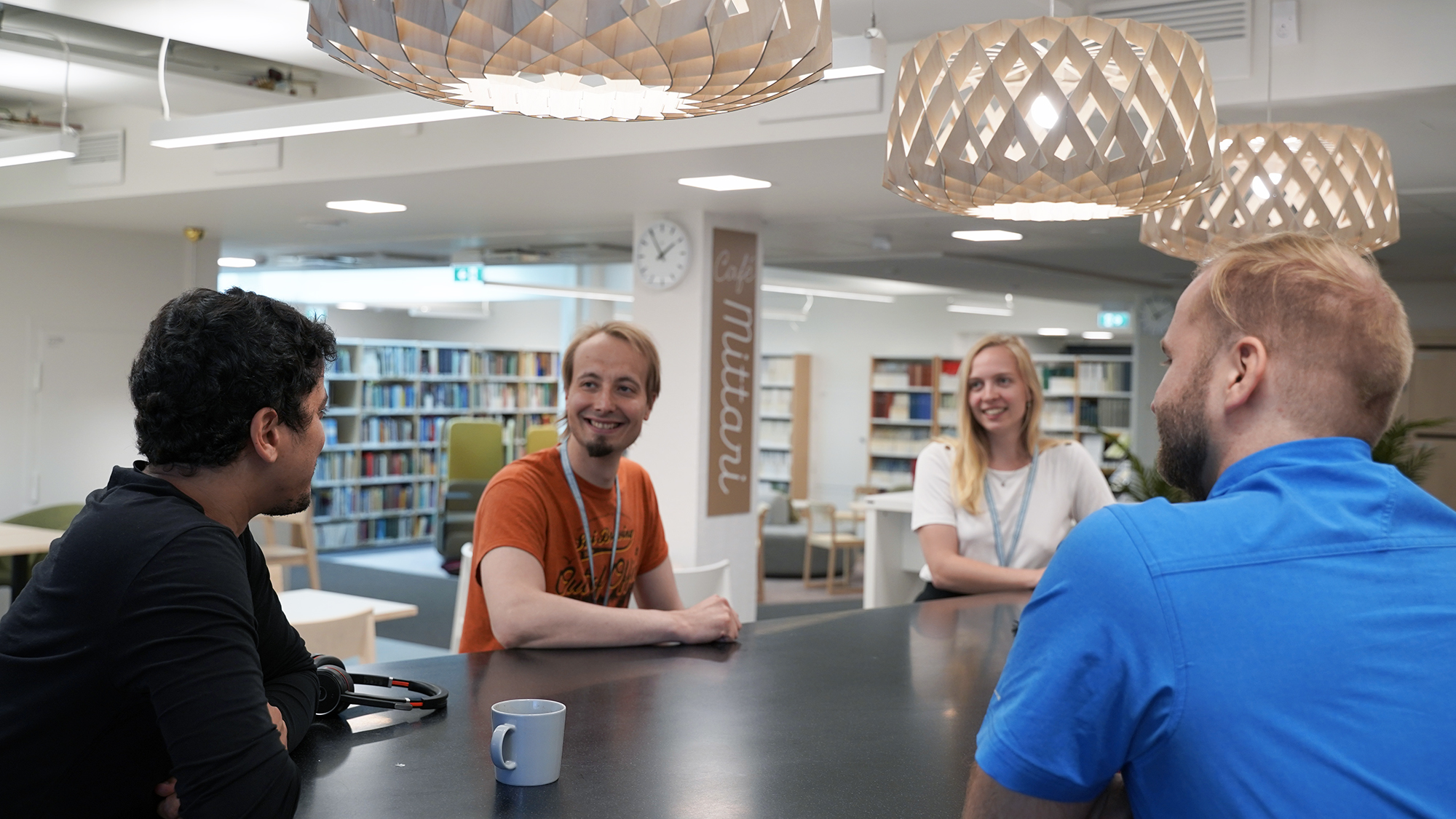 The Finnish Geospatial Research Institute (FGI) of the National Land Survey of Finland is a specialist and research institution in geospatial data in Otaniemi, Espoo. We are engaged in surveying and research activities in the field of geospatial data in cooperation with universities and research institutions, public organisations and companies globally.
Impressive top-quality research
According to a comparison by the Academy of Finland, the Finnish Geospatial Research Institute of the National Land Survey of Finland has been ranked the number one research institution in terms of its scientific effectiveness for three years in a row between 2020 and 2022.
Thanks to its good reputation and impressive results, the Finnish Geospatial Research Institute has performed well in Finnish and foreign research funding applications, which has enabled the continuity of our research work in the long term.
Learn more about our research groups
International and diverse
The Finnish Geospatial Research Institute employs around 150 people from all over the world. The National Land Survey of Finland has signed a diversity commitment. The diversity commitment is a tool of the Nordic Corporate Responsibility Network FIBS, whose signatory organisations commit themselves to promoting diversity, inclusion and equality.
Wellbeing of employees
Based on our latest wellbeing at work survey, the employees of the Finnish Geospatial Research Institute appreciate, among other things,  the fairness of the work community, interesting and challenging work, and good opportunities to influence their own work and its content. Flexible working hours, multilocational work and good remote working opportunities increase our job satisfaction and improve the smooth combination of work and leisure-time or family life.
Support for your career path
We offer good opportunities to advance in your researcher career. Our employees are encouraged and supported to complete academic degrees and to attend other training that supports their competence alongside their work.
Modern facilities and research equipment
The premises in Otaniemi in Espoo were commissioned in 2022 and are specifically designed for the needs of the Finnish Geospatial Research Institute. We have access to modern research laboratories and the latest research equipment in our field.
Comprehensive research support services
Our extensive team of research support services supports researchers from the application phase to final reporting. You will receive expert support for research funding, publishing, communication and effectiveness.