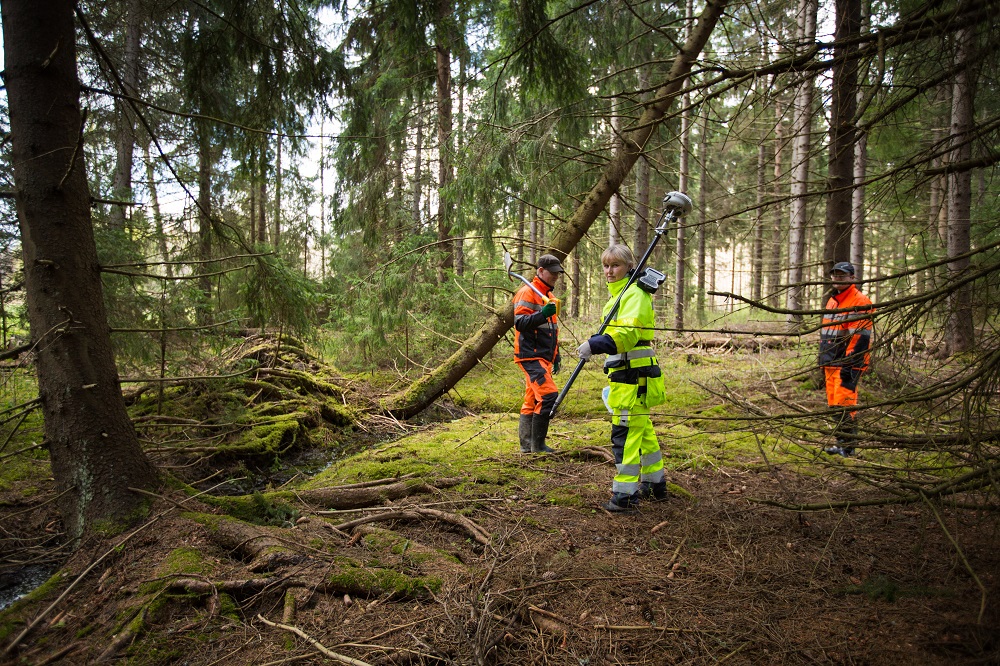 Surveying would suit you very well, if you like trekking, maps, teamwork and customer service. There is also more than just traditional surveying work on offer, for instance research and IT service development. The places of study listed below are not the only ways to get such jobs.
Through basic studies in surveying and through work you learn how to read a map, measure the terrain and utilise information technology. To reach the top of the field, you need some mathematics skills, law books and cooperation with various specialists.
You can study surveying at a vocational school, university of applied sciences or university. You can study all over Finland. After you have graduated, you can work for a municipality, the State or a spatial data Company. 
Graduate as cartographer from vocational school
You can take a degree in cartography by completing a three-year basic degree in surveying at vocational school. A cartographer may work in the terrain parcelling out a cottage plot or measuring building sites. A cartographer may as well update the map of Finland or work in sales or training.
Study at a university of applied sciences to become a surveyor
In the study programme in land surveying technology at a university of applied sciences, you can study, for instance, geographic information systems, cadastral surveys and cartography. The profession of a surveyor (Bachelor of Engineering, Surveying) can be, for instance, cadastral surveyor, planner, application developer or project manager.
You can study to become a surveyor at Metropolia (in Finnish) and Lapland University of Applied Sciences (in Finnish).
Study at a university to become an engineer
At the Aalto University, you can study to become a Master of Science (Technology) with specialisation in real estate economics (in Finnish) or geoinformatics. The task field of a M.Sc. (Tech.) is extensive within the field of spatial data and surveying. The professional title could be, for instance, basic survey manager, development director, spatial data consultant, application manager or city geodesist.
Find the places of study within the field
In the Studyinfo.fi service, you can search more information about degrees within the field. When you look for more information about, for example, a cartographer's degrees, enter cartographer in the search field on the front page.