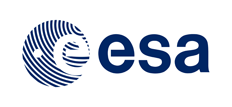 This project will identify and analyse the role of Aurora SNOWBOX as a key infrastructure in the Nordic Hub of the Arctic PNT Innovation Platform, especially with regards to positioning and navigation needs for autonomous driving in Arctic conditions.
Key experiments related to PNT within the SNOWBOX test environment will be conducted. These experiments will provide real-world evidence on the capabilities, as well as challenges, of SNOWBOX as a PNT Innovation Platform and more generally as an Arctic test ecosystem for innovation in the field of autonomous driving.
As SNOWBOX is in the planning and implementation phase, there remains possibility to give recommendations as to the infrastructure required to provide world-class accurate positioning for autonomous driving applications in the harsh Arctic environment.
Utilizing the infrastructure of SNOWBOX, including newly installed GNSS reference stations there, the project will collect data using specially equipped test vehicles, analyse the data using the FGI-GSRx software platform, report on the positioning and navigation results, and make recommendations on optimizing the PNT support infrastructure within SNOWBOX.
 
Keywords
Galileo
EGNOS
GNSS
Finnref
Navigation
positioning
arctic
Departments
Navigation and Positioning
Other funding sources
ESA
Project partners
Finnish Transport Agency