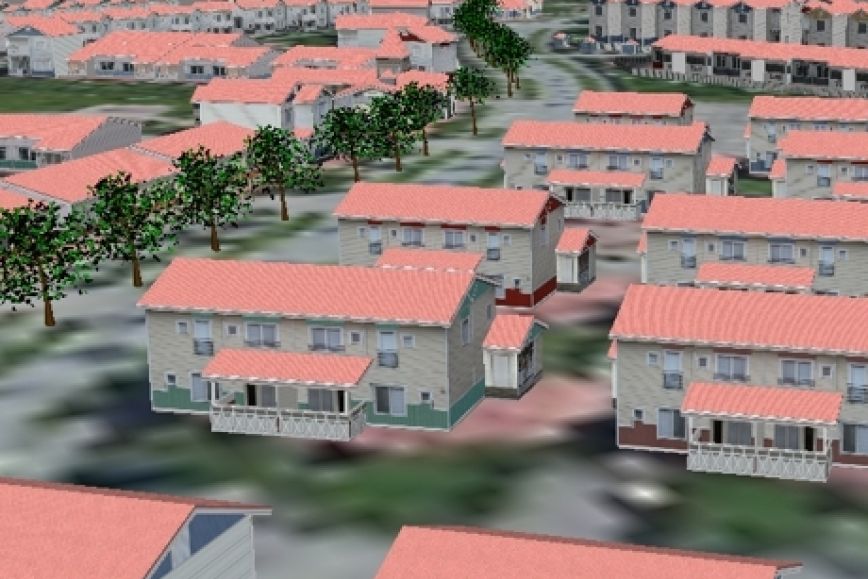 The 3D Modelling and Virtual Worlds research group focuses on development of automatic algorithms towards up-to-date 3D and virtual models created from airborne, UAV, mobile and terrestrial laser scanning data and corresponding images. The models are visualized in modern serious game environments where location-based applications are attached. The researchers of the group are from multi-disciplinary backgrounds: remote sensing, photogrammetry, geoinformation, computational science and multimedia.
Please visit the group webpage http://www.3dvr.fi for more information and demos.
The research group is part of the Centre of Excellence in Laser Scanning (2014-2019).
News
14-November-2014 Articles 'Automated 3D scene reconstruction from open geospatial data sources: Airborne laser scanning and a 2D topographic database' submitted to Remote Sens.
13-November-2014 Article 'Fully automated power line extraction from airborne laser scanning point clouds in forest areas' published in Remote Sens. 2014, 6(11), 11267-11282; doi:10.3390/rs61111267.
14-October-2014 Book chapter "Passive Localization of a Robot using Multiple-View Geometry" submitted to "Architectural Design of Advanced Swarm Robotics Systems".
3-September-2014 M.Sc. Ehsan Khoramshahi started to work in stereo-vision modelling in FGI.
1-September-2014 Eero Salminen started to work in 3D modelling and immersive environment development (Oculus Rift) in FGI.
11-13-August-2014 Tuomas Turppa participated  '2014 Game developers' conference in Germany.
28-29-May-2014 Lingli Zhu presented 'Weather system development for different 3D environment' in Geo business 2014 workshop in UK.
4-April-2014: Articles 'The Use of Airborne and Mobile Laser Scanning for Modelling Railway Environments in 3D' published in Remote Sens. 2014, 6(4), 3075-3100; doi:10.3390/rs6043075.
7-January-2014: Tuomas Turppa started to work in Unity Game engine development in FGI.
17-Dec-2013: New 3D demos of Keilaniemi and Sundsberg (updated 7.1.2014) are now available. Follow the links on the names to explore them.
2-Sep-2013: Yiwu Wang started to work in Unity Game engine development.
1-Sep-2013: New research group established
Older news on the mobile mapping research activities can be found at the previous research group's pages: Mobile mapping